Applies to engineering and other courses like Science (B. Sc.,M. Sc., BCA, MCA), Commerce (B. Com, M. Com), Arts (B.A., M.A), etc.
Do you want to score good marks in your term work? By writing good assignments, you will get out of marks which help you to increase your score. We know very well that how term work affects our overall percentage. My friend has got out of in term work and score distinction in engineering. I am sharing those amazing tips on How To Write Engineering Assignments and what content we need to include to impress our teachers so that they will give out of marks.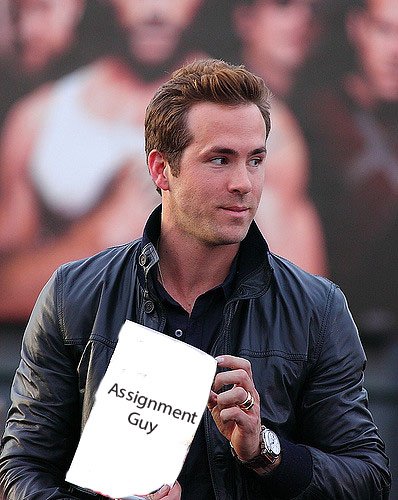 1. Do Proper Research
If you don't know what should be written into assignments then do research. The research will increase your knowledge about the topic. Also, by reading reference books, you will get much more information which will benefit you at the time of your exam. Don't use local authors books. Read books from your college library. This is important for How To Write Engineering Assignments. For example, if you read how to print hello world then you can print anything.
2. Understand The Concepts
Understanding of the concept is important which helps during practical implementation. Rather than just mugging up, this will also increase your focus on a subject. It will save a lot of time when your exams are ahead, just have a look at all concepts you will understand them immediately. This is a way of How To Do Assignments. For example, if you get the conceptual knowledge of how search engine works then you can make your own google.
3. Explain What You Read
At the beginning, write a small introduction which includes an overview of your reading. This is a way of How To Write An Introduction For An Assignment. After that, explain your concept in brief. Write main keywords with the explanation. Describe what you have read and your knowledge about the topic. Draw neat and clean figure whenever possible. Write application as well as real-world examples that will explain your topic clearly. This is a method of How To Write An Assignment. Once during exams, I only know the definition of turning machine but I was able to explain it and complete the page.
4. Better To Do It On Your Own
You must be thinking, let's copy our assignment books from our friends, why do the extra hard work of understanding each concept. But you will never understand the main intention of writing the assignment. Though you will complete it in less time, you won't get the benefit of writing it with your own knowledge. For example, if you know how to code for even numbers then you will definitely code for odd numbers.
5. Be Practical
Any practical work on assignment will add an extra benefit. You will understand the concept thoroughly. Writing steps of practical implementation will show your dedication towards assignments to the teacher. You will definitely get extra marks.This is a technique of How To Write An Assignment For College. If you read about the engine and make it yourself then it way much better rather than just mugging up the concept and putting it down on paper.
6. Friend In Need Is Friend Indeed
By doing a lot of research and reading if you still not able to grasp the concept, then get help from your friends. Prefer topper students, make them your friends. They check their assignments on time and do hard work to complete. Ask your queries. But don't forget to write it down in your own words. For example, your assignment submission date is near and you don't have enough time to read and understand the whole concept then get the help of your friend, understand it and write it down.
7. Conclusion is Must
At the end, write a conclusion in short but should be attractive. Here, do not write information about any new topic. Describe important keywords in one line. Write any future scope possible on the same topic.
So let's revise all points on How To Write Assignments
Do proper research
Understand The Concepts
Explain what you read
Better to do it on your own
Be practical
Friend in need is friend indeed
Conclusion is must
Like our facebook page for more updates. We also share updates about results so make sure you turn on notification to our site. Share this post with your friend. Let them also know How To Write An Assignment.